Latest News...
Sept. 26 with Fishbone!
September 1, 2012, 3:36 am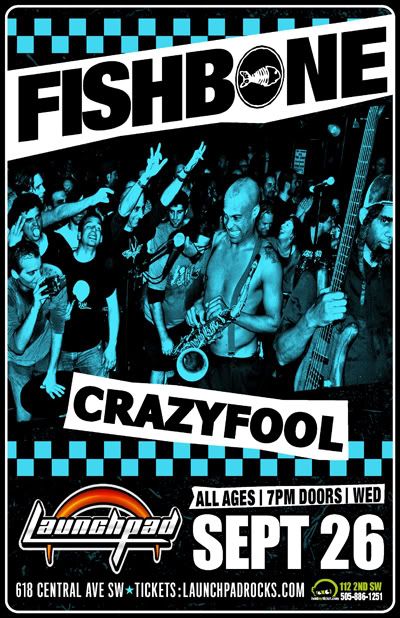 New Band Pics!
August 14, 2012, 12:59 am
Thank you to Mickie Antognoli for lending her time and talents to the CrazyFool cause by snapping some new promo pics for the band! Big ups to Johnny Visable for the logo work: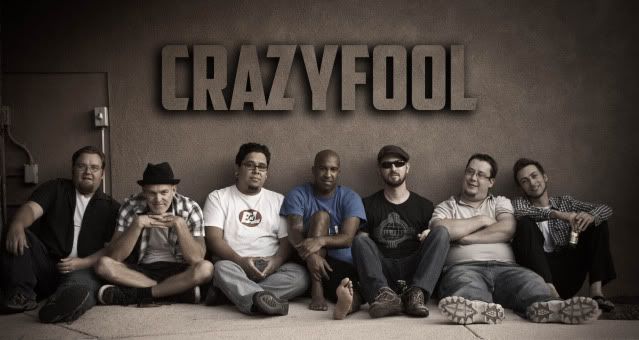 10 Year Anniversary Party!
August 14, 2012, 12:59 am


This summer marks the 10th year CrazyFool has been performing their unique blend of rocksteady, reggae, and ska as a band! We thought it would be a good idea to throw a show at our favorite venue alongside our favorite bands. We hope that you, our favorite people, will join CrazyFool, Radio La Chusma, Dre Z (of One Foundation), and 2Bers August 25, 2012 @ Launchpad. We'll see you then!
BeerFest!
April 17, 2011, 3:40 am
Just how well does Draught Beer and Dirty Reggae go together? You'll have several chances to find out, as CrazyFool will be playing a handful of Beerfests in 2011, including the Santa Fe Bockfest and the Taos Solar Beer Fest. Come thirsty or don't come at all...........
CrazyFool set to play Blue Hornets' CD Release!
April 17, 2011, 3:08 am
Recent Photos Added...
Stay Updated...
Signup with us so you can recieve our latest news and upcoming show information.
The Board...
Mike Fite Says...
Hope you guys are still together (still a band). If so, how bout a new ep.... or maybe Lp?.........double LP?
michael dipaola Says...
ilove your songs
michael Says...
I think your cool in my book!!